Case Study
-
Diabetes enklare och lite gladare
Diabetic Designed used WordPress and WooCommerce and reached out to us to help them switch to Shopify for a more user-friendly backend.
Client

Diabetic Designed

Year

Service

Switched e-commerce platform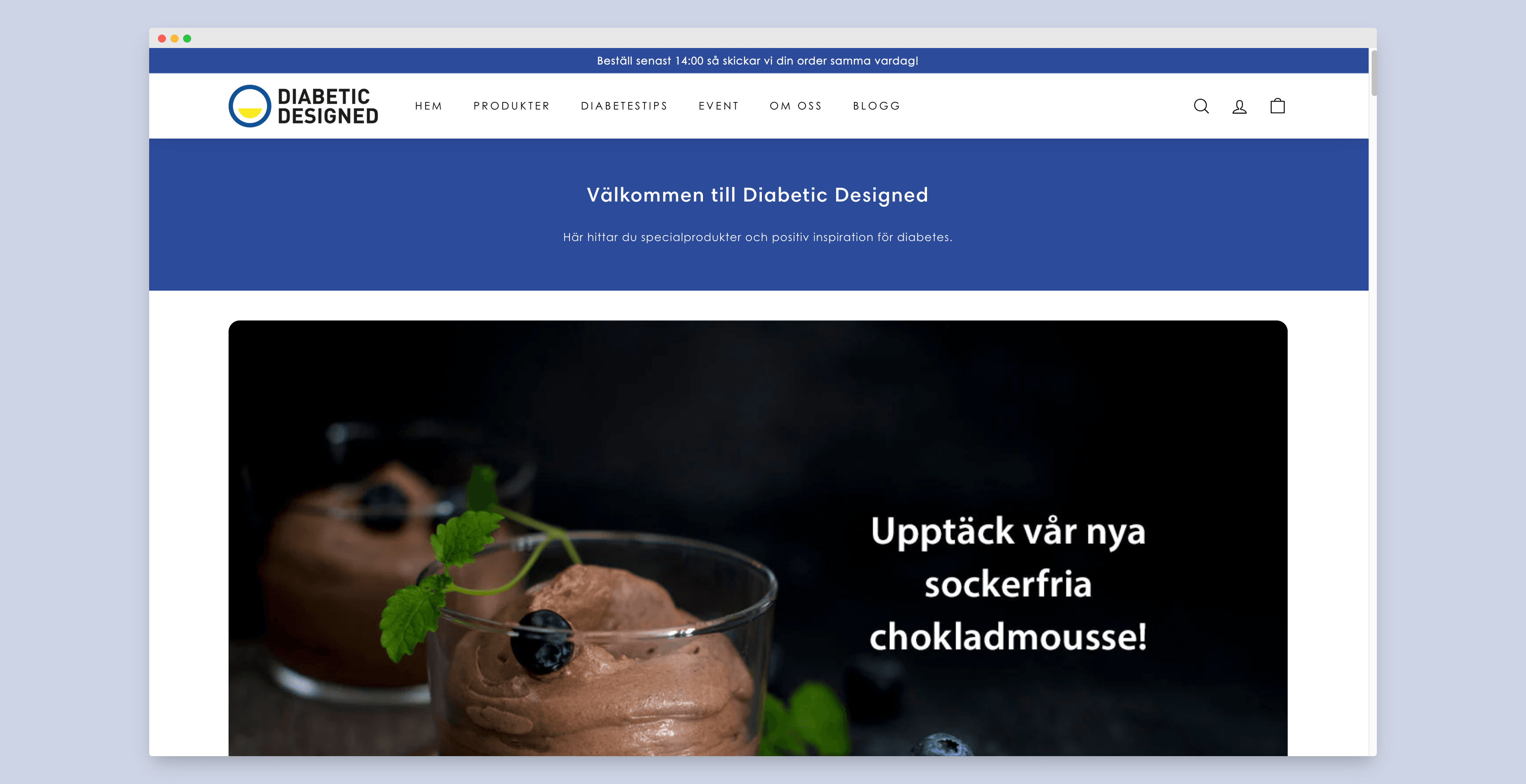 Overview
Diabetic Designed reached out to us with the question if we could help them set up a new e-commerce store using Shopify to replace their WordPress and WooCommerce setup.
The project went smoothly thanks to the great teamwork between us, the Diabetic Designed team, and their other partners such as their warehouse and integration partner.
The project started by setting up the new Shopify store and outlining their current business so we have a good understanding of it for the migration later on. To keep the cost and time spent on the project to a minimum an existing theme was used for the store. But due to limitations in Shopify, we had to build a few special parts to make the shop work as Diabetic Designed wanted.
To make the store work properly with the customers existing agreements for payments and stock-keeping we had to set up a specific app for their warehouse partner and a third-party payment solution to handle the transactions. All of this went smoothly and it works very well daily.
By the time we launched the new site, it was easier to work with the products, and customers and it was much easier to get a complete overview of the business.
What we did and used
Shopify
WooCommerce
Wordpress
E-commerce